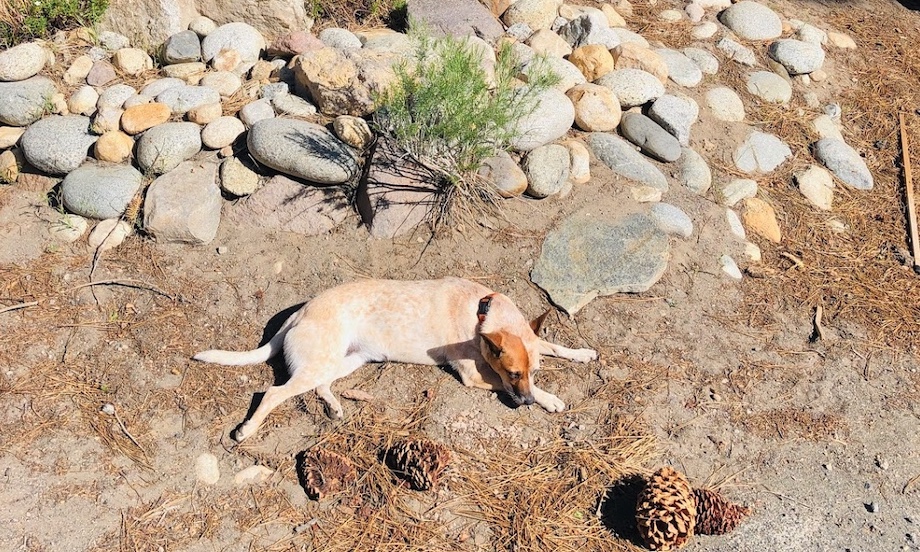 Here I am totally passed out in the front yard, instead of my normal squirrel-hunting self.
How did I get here??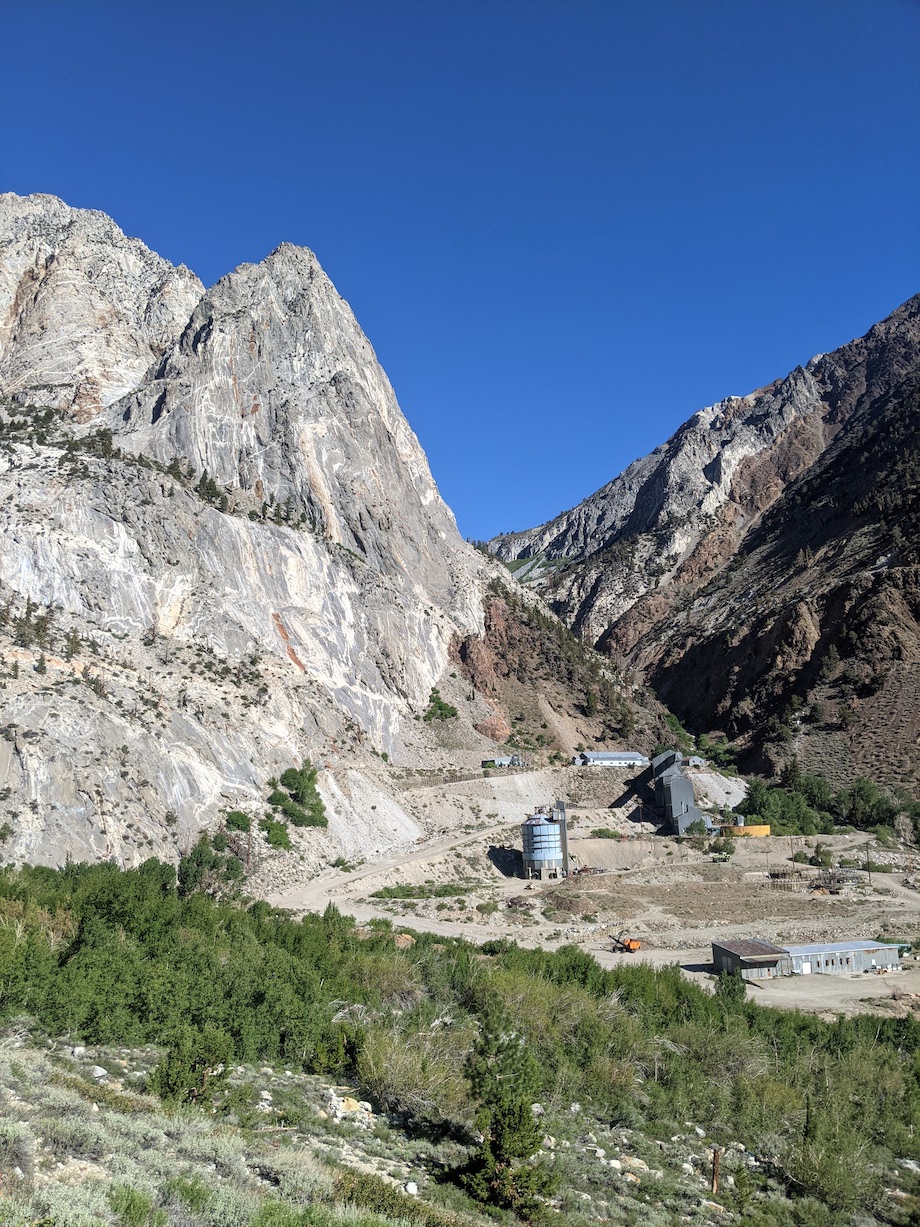 Yesterday I climbed Mount Julius Caesar (13,200ft) with my housemate Yelly. It's my 8th SPS, and my second time above 13,000ft this month (I am a high-altitude dingo).
Yelly had barely returned from summitting the tallest mountain in North America before getting back on her quest to tag the SPS list. Everyone else was busy with their "jobs", but I was available, so Yelly took me along.
We started out at Pine Creek Pass, where you can see strange mining machines.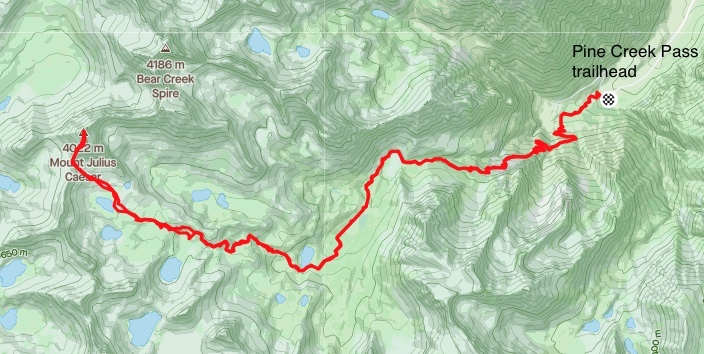 This was a really long and tiring hike (20 mile, 6100ft vertical gain) and I was huffing and puffing since I don't have many sweat glands! I found shade when I could, but snow is my favourite way to stay cool. There was very little snow last winter, so I'm enjoying the remaining patches while I still can!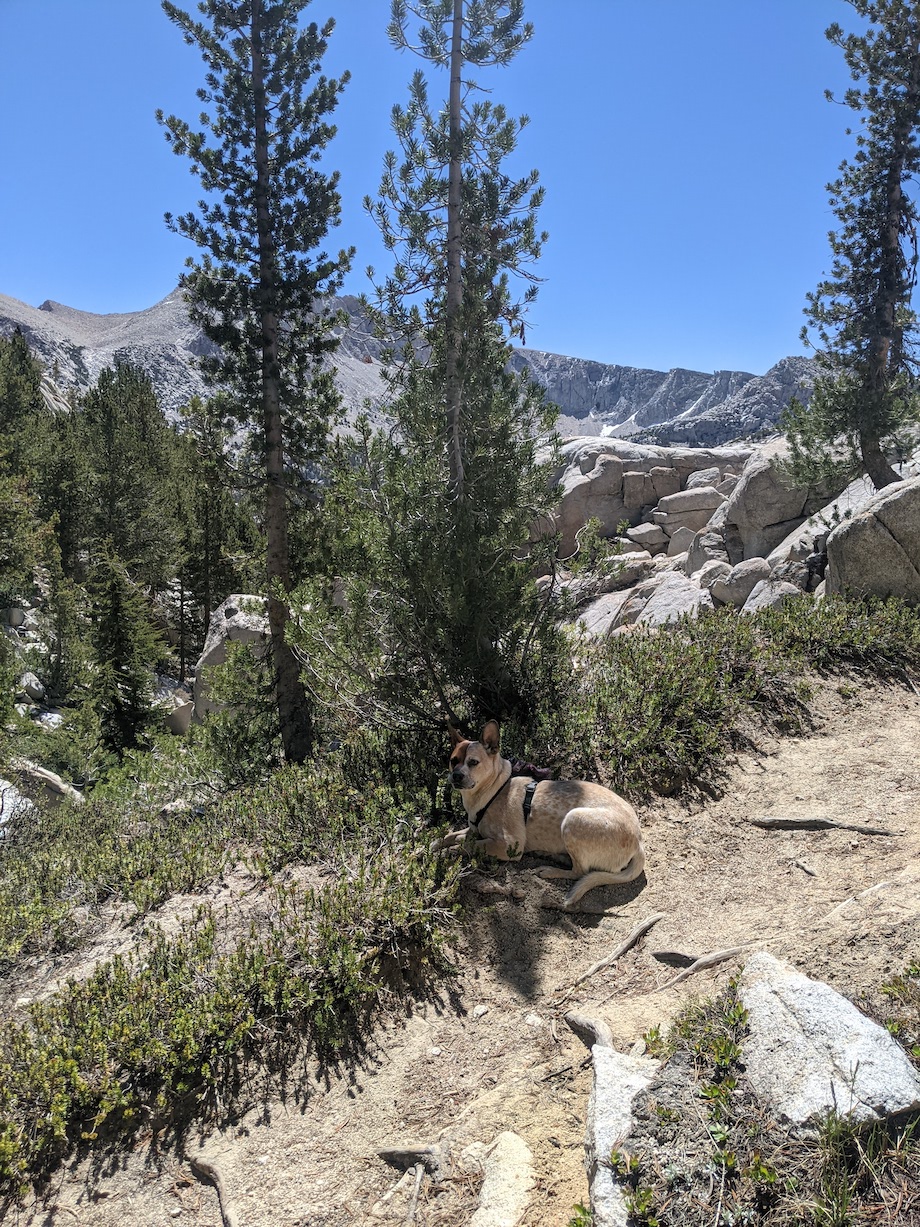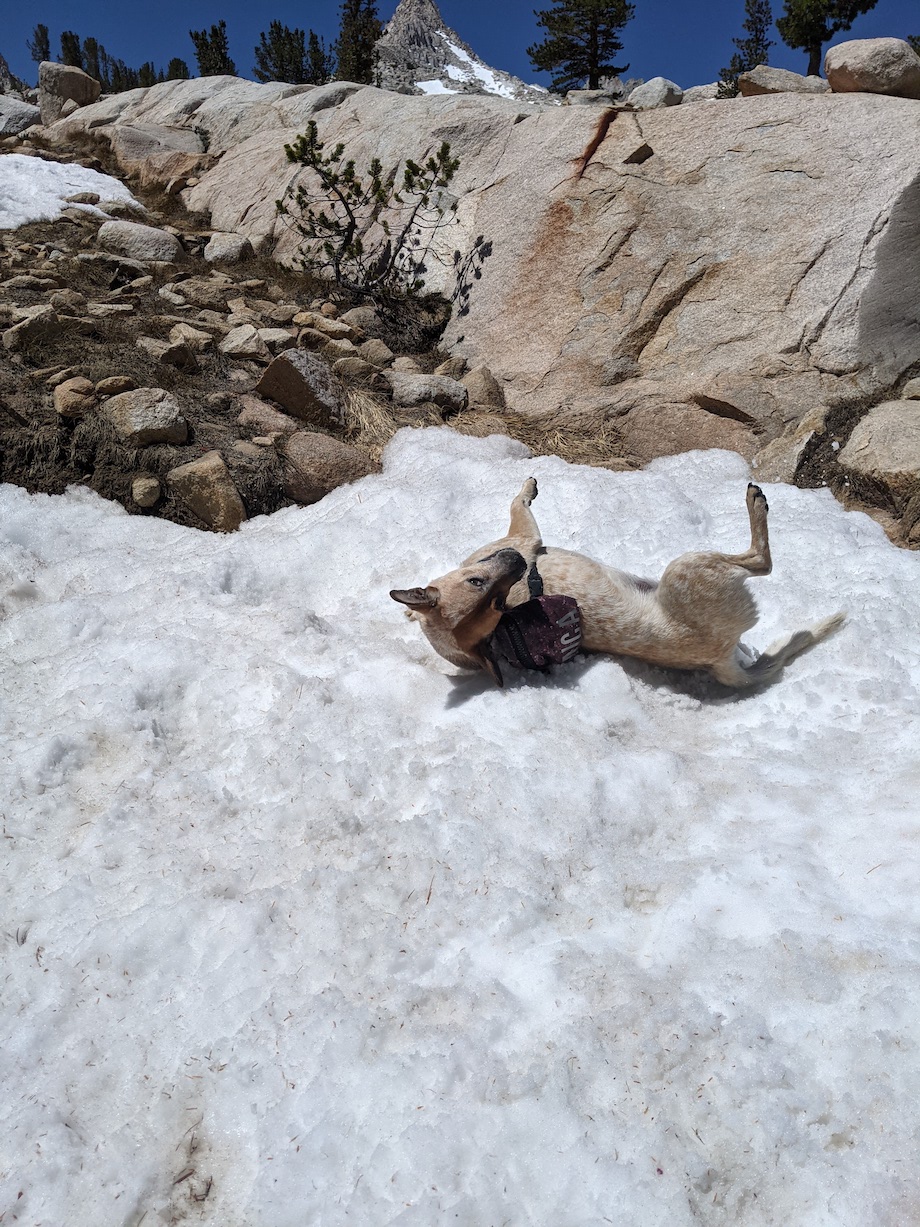 This peak is mostly friendly for dogs, although I did get overambitious and took a whip off a big slab boulder and fell onto my back. Mysteriously, I seemed totally undeterred and continued just fine.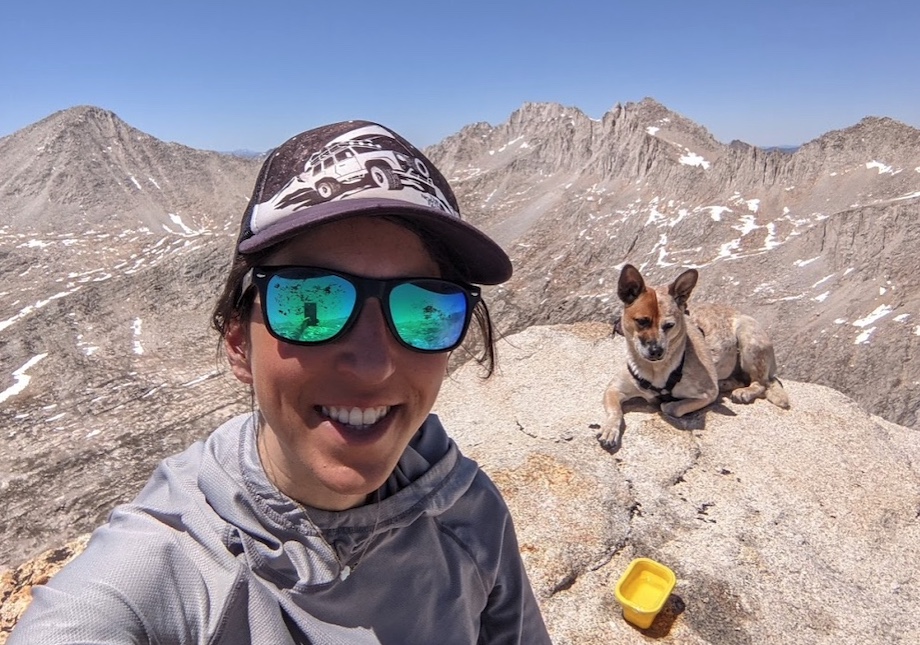 The summer is just beginning so I'm still getting my alpine legs on. I will grow stronger as the season continues, but for now you'll find me in my resting donut form.