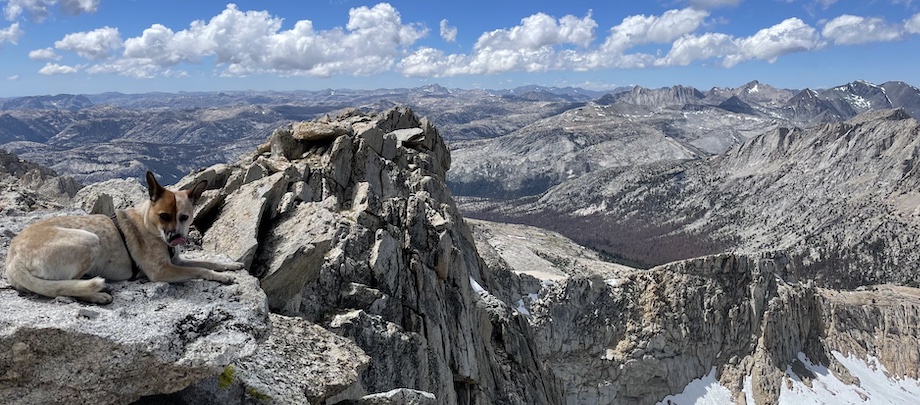 What a fun half-day! Compared to many Sierra peaks, this one is easy yet scenic. And friendly for dingos! Highly recommended!
trailhead: Saddlebag Lake
route: Southwest Slope, class 2
total distance: 10 miles (16km)
elevation gain: 3000ft (915m)
total time car-to-car: 5 hours
tough for dogs?: nope!
Hot tip for shoe wearers: trail gaitors came in handy for surfing down the sand slopes on the descent.
After waking up with a spontaneous urge to tag a peak, we drove an hour to Saddlebag Lake Campground and had a luxuriously late 11am start: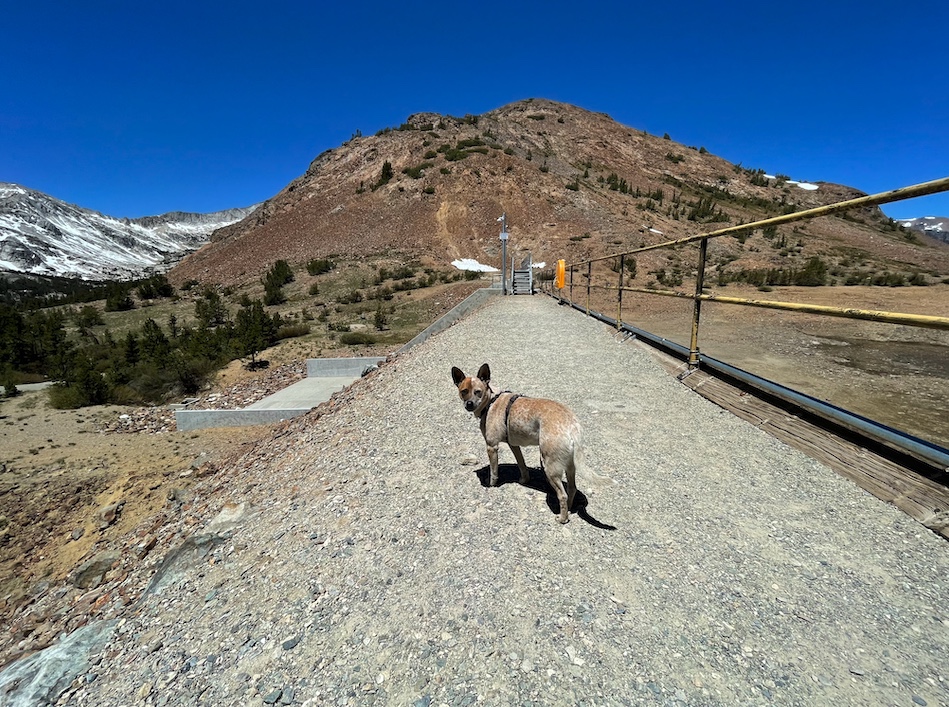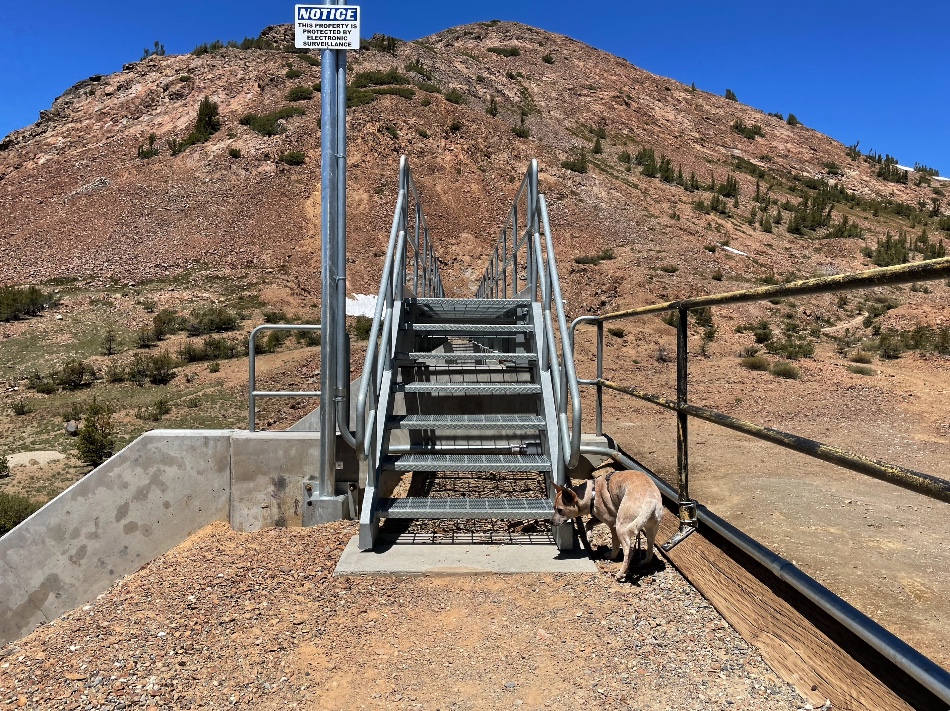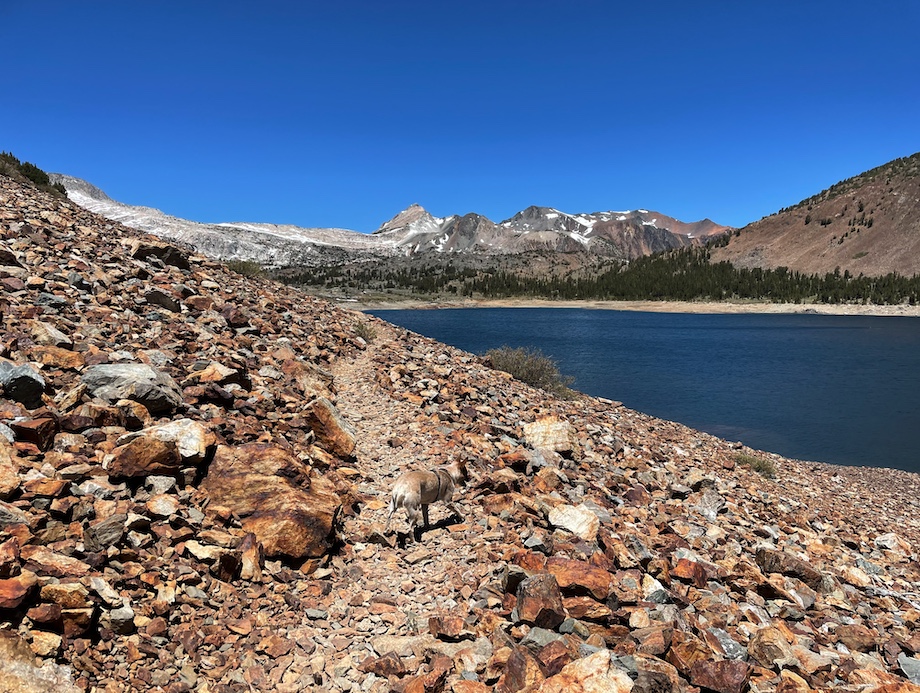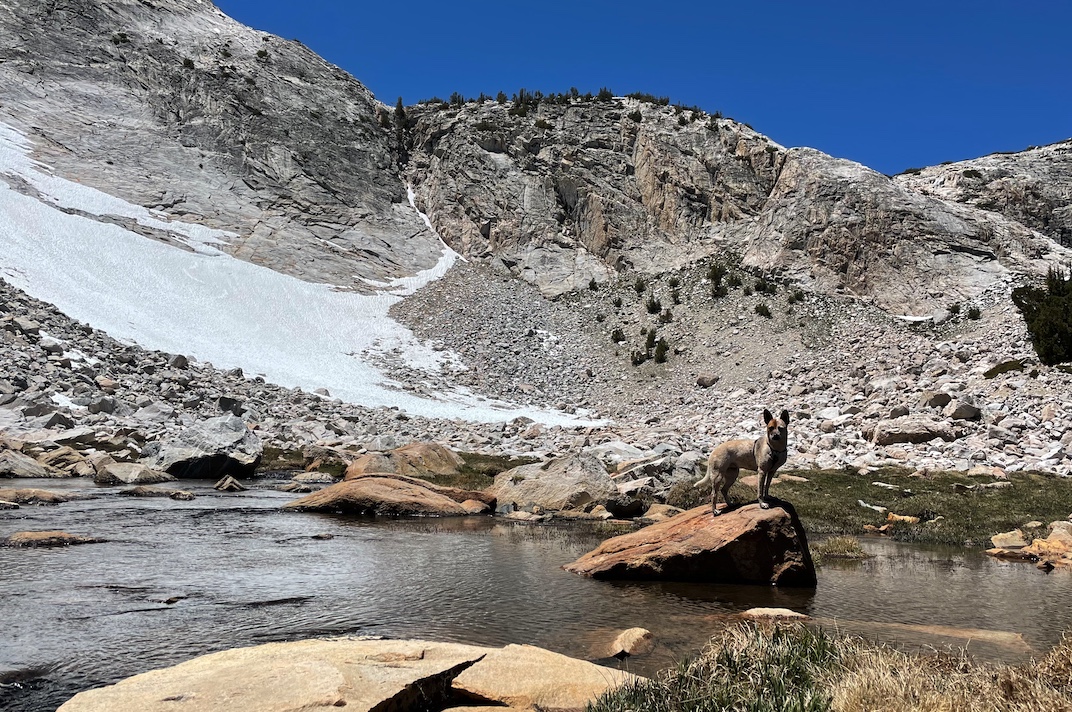 After an hour of brisk trotting, the trail gets a little scrambly as it leaves Greenstone Lake and makes its way up to the first of the Conness Lakes: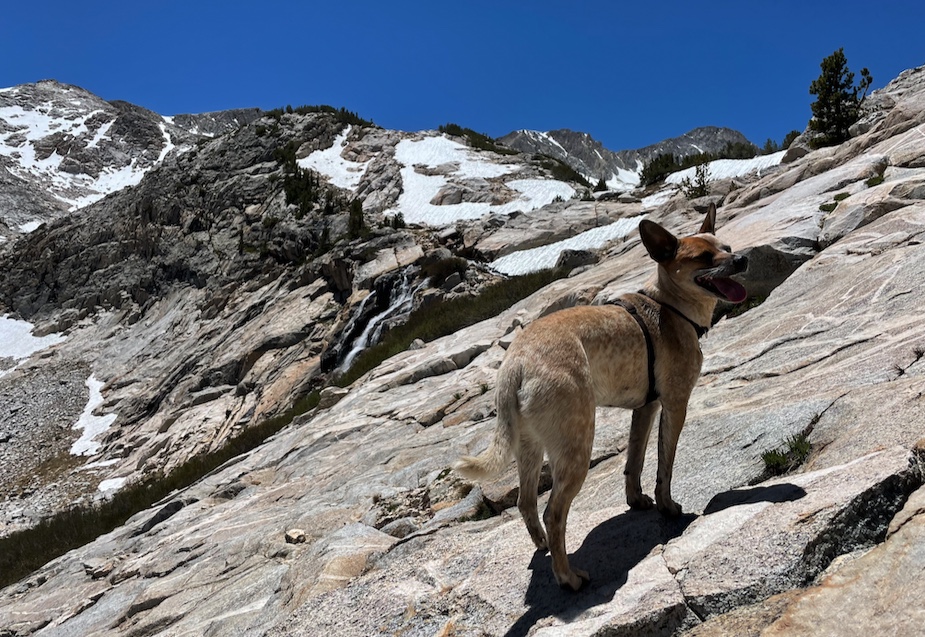 Then I finally saw snow!
I went right up the snow but it was easy to walk around for humans with less capable paws. A couple minutes later we were at the first Conness Lake: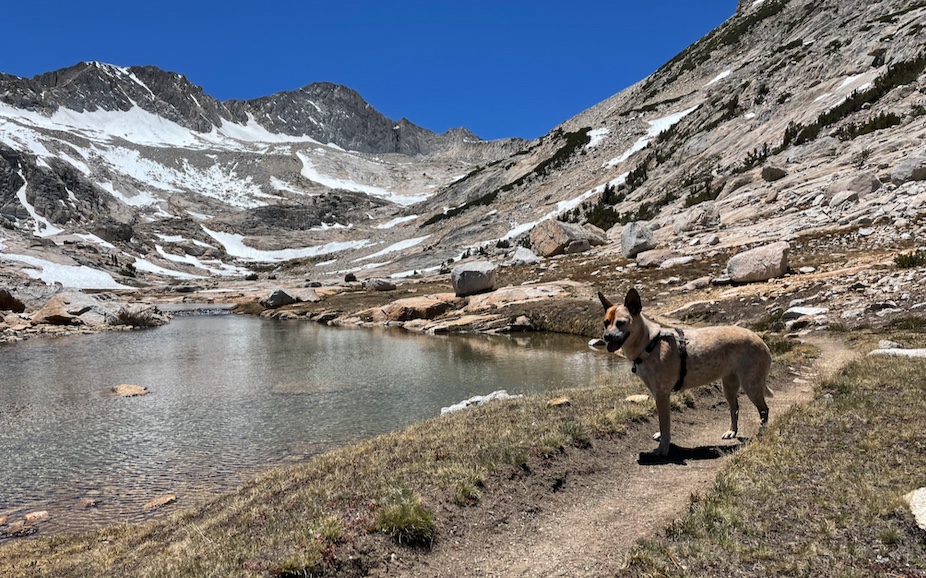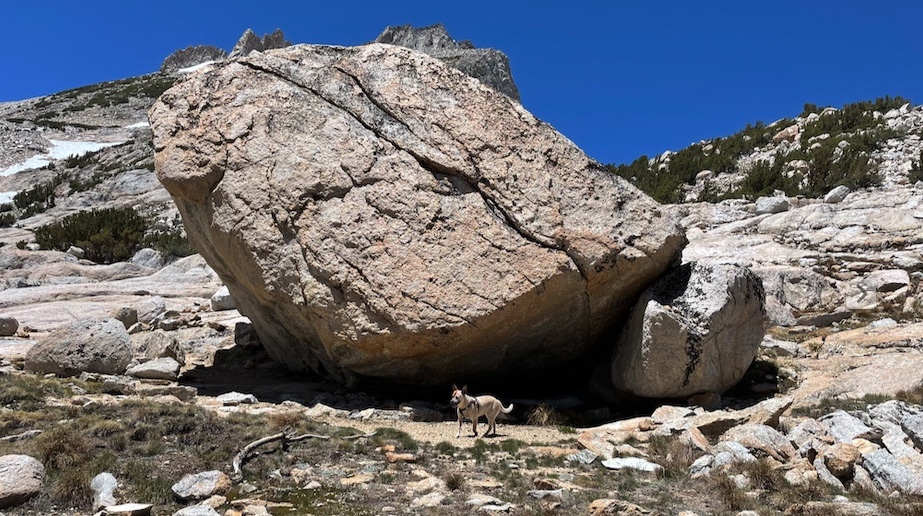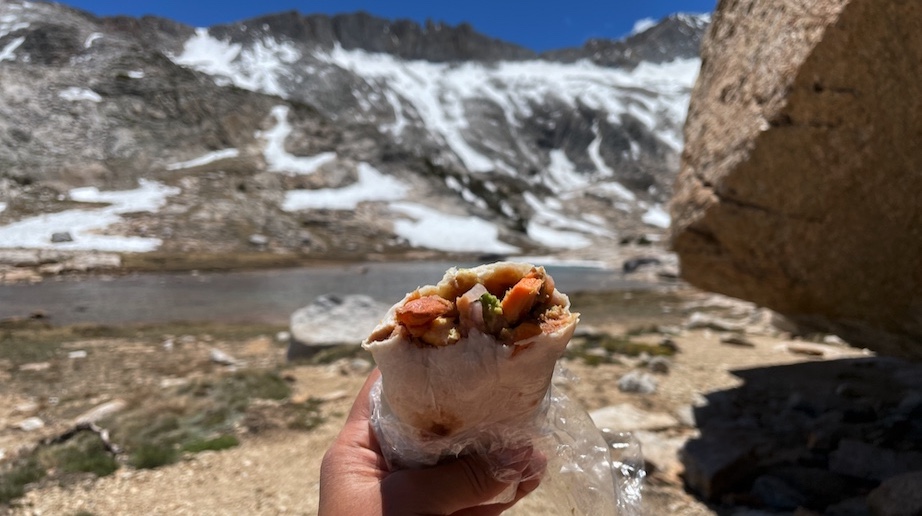 Continuing on the highest Conness Lake, we encountered our first big patch of snow. I ran right across the sloshy sun cups, but the human beta was to scramble around the left side: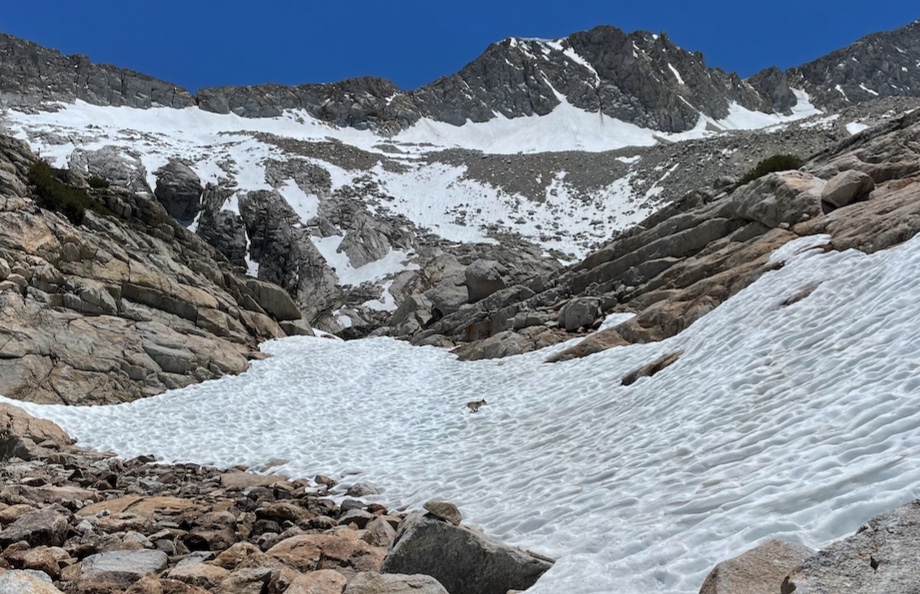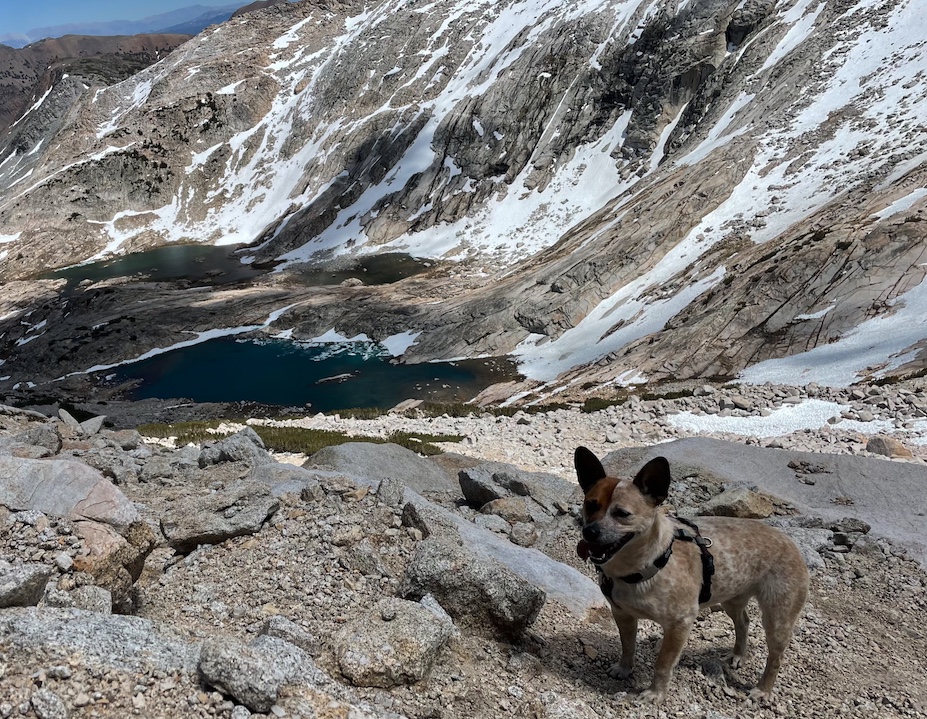 Once at the last Conness Lake, it's time to go up on sandy scree slopes. It's steep at times but there's a million use trails so you can't go wrong. A party of two coming down as we started up passed with a mysterious message: "the fight begins...". So ominous! Was there going to be a band of armed marmots blocking the path? At 2 hours 20 min into the total hike, we got to the ridge having eluded the prophesied fight.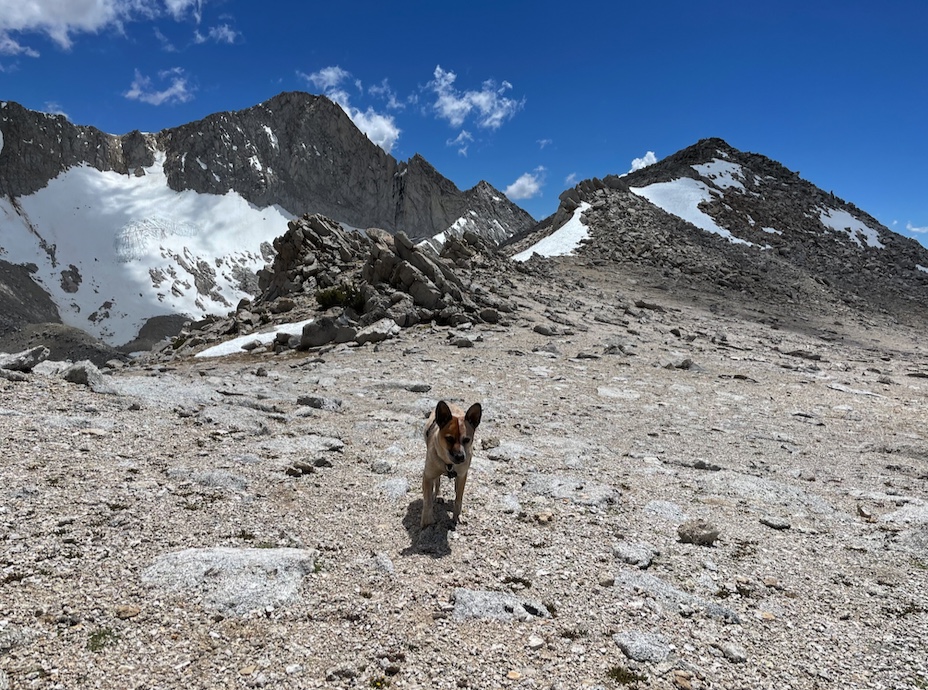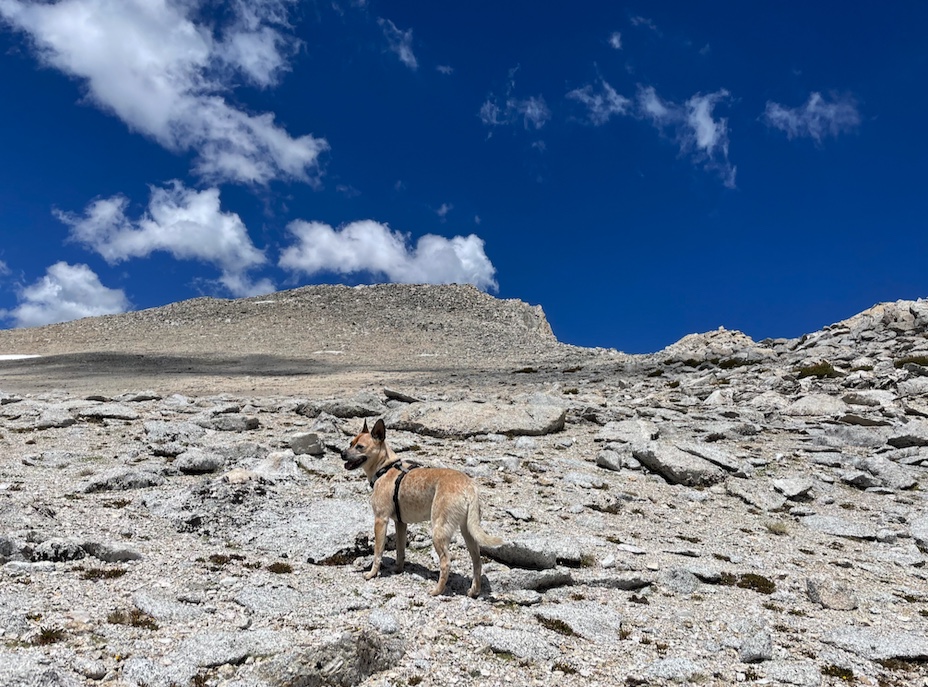 The rest was an easy 20 minute walk to the summit on compact sand.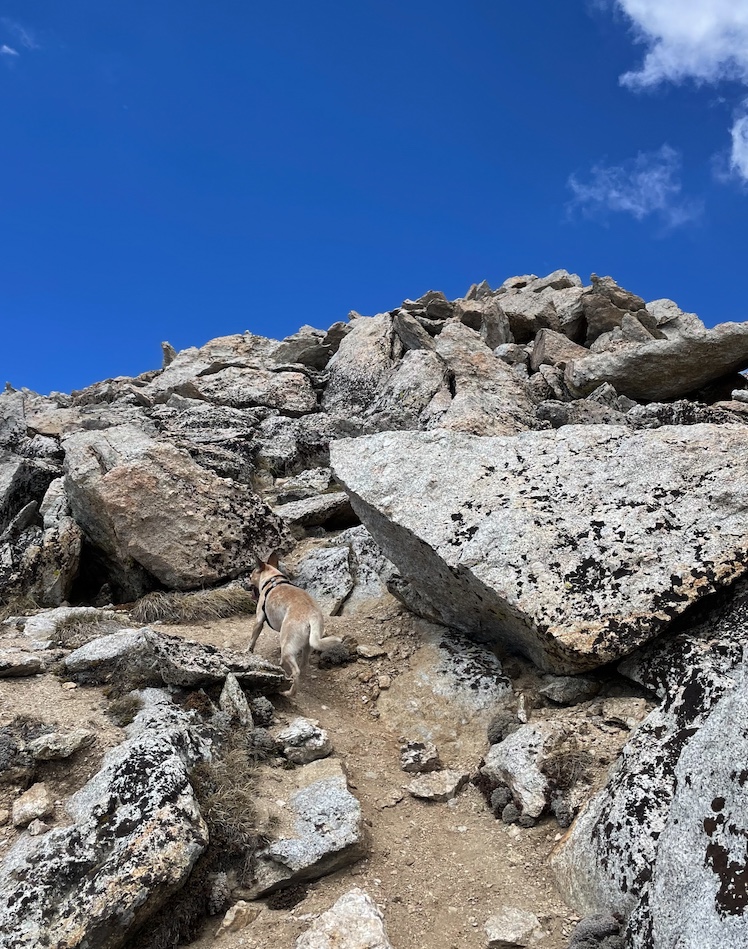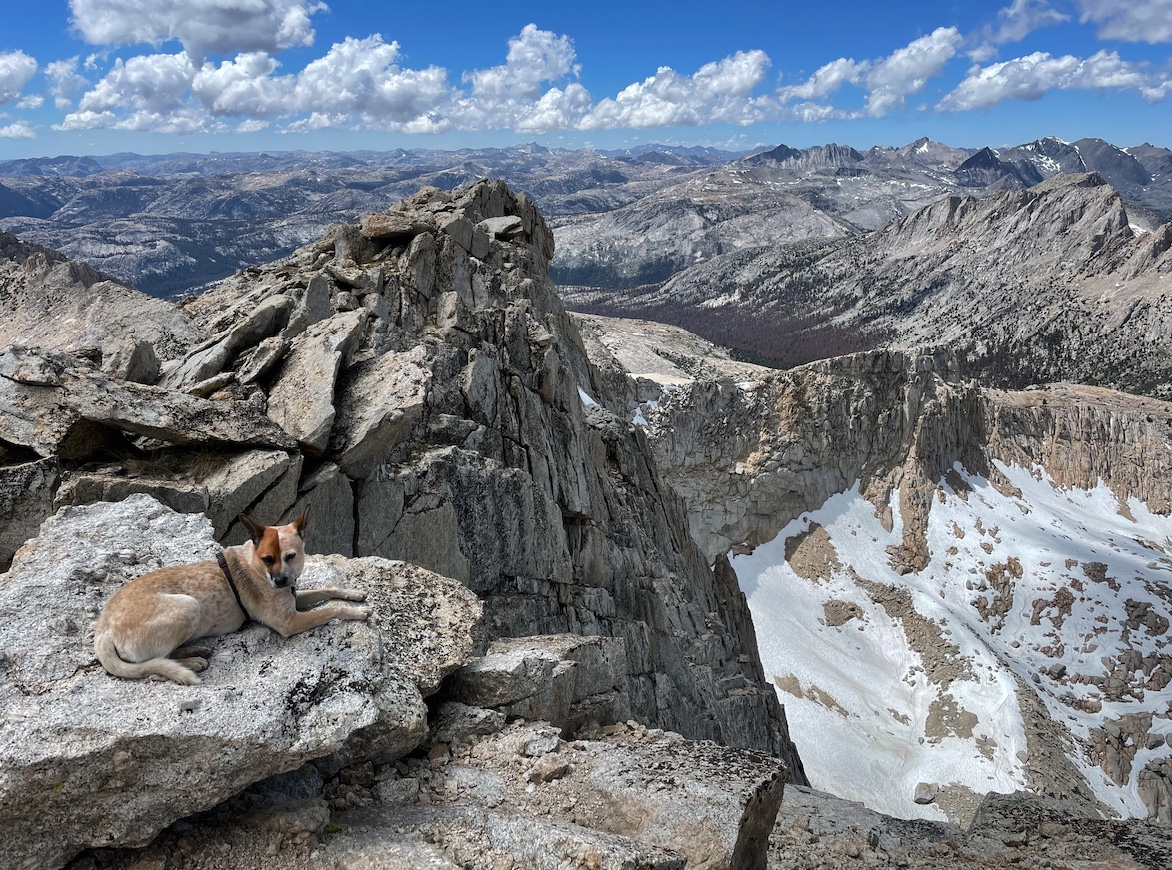 Hiking back from the summit took about 2 hours. The sandy slope makes a quick descent!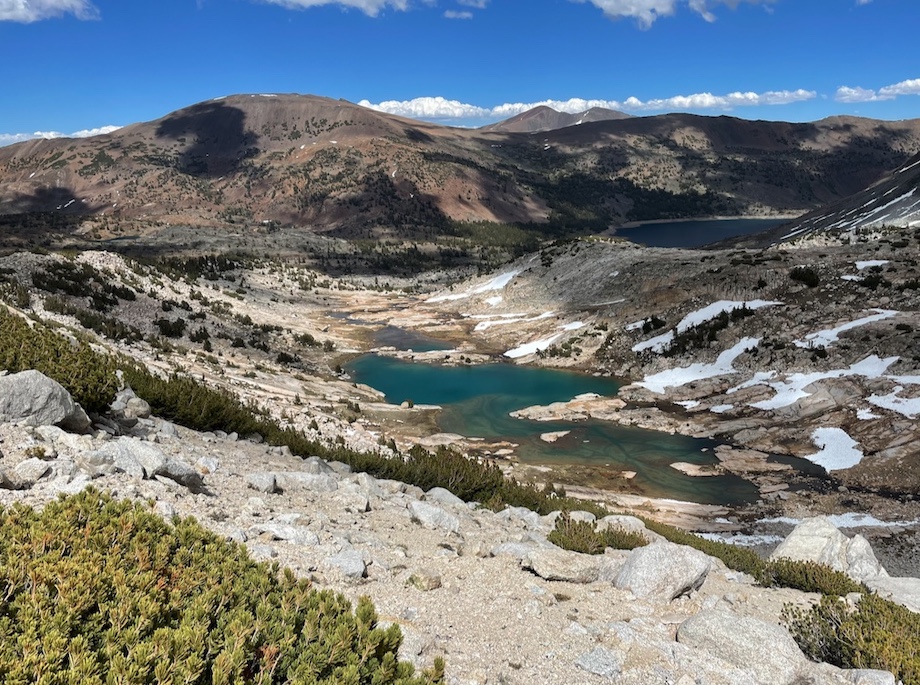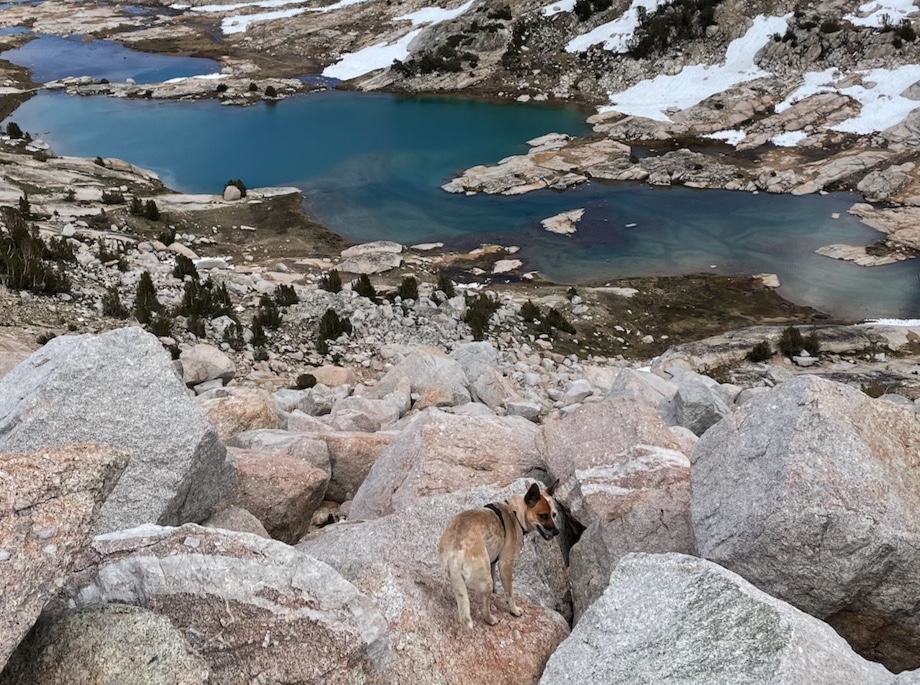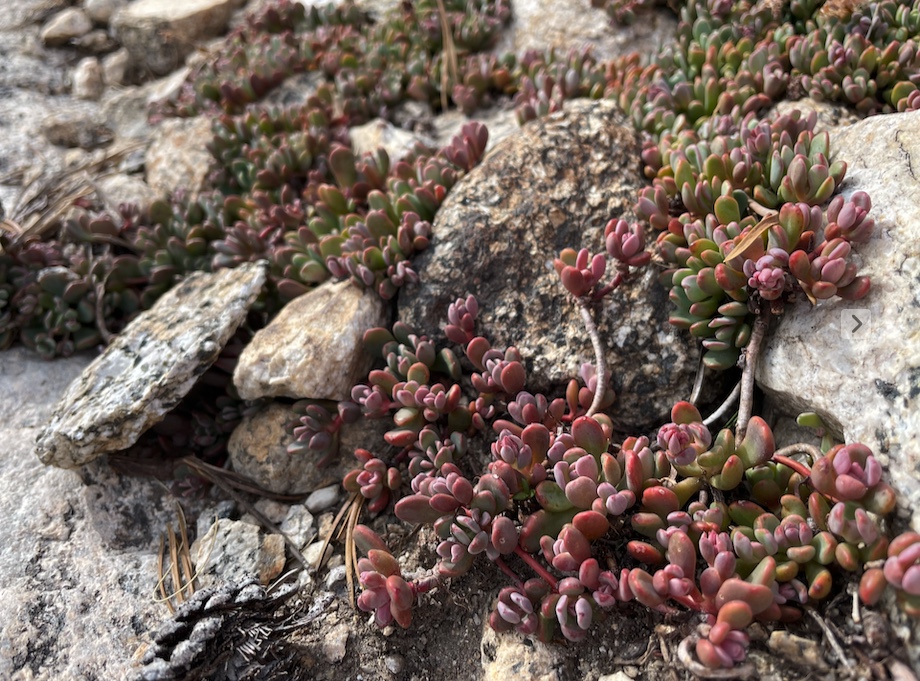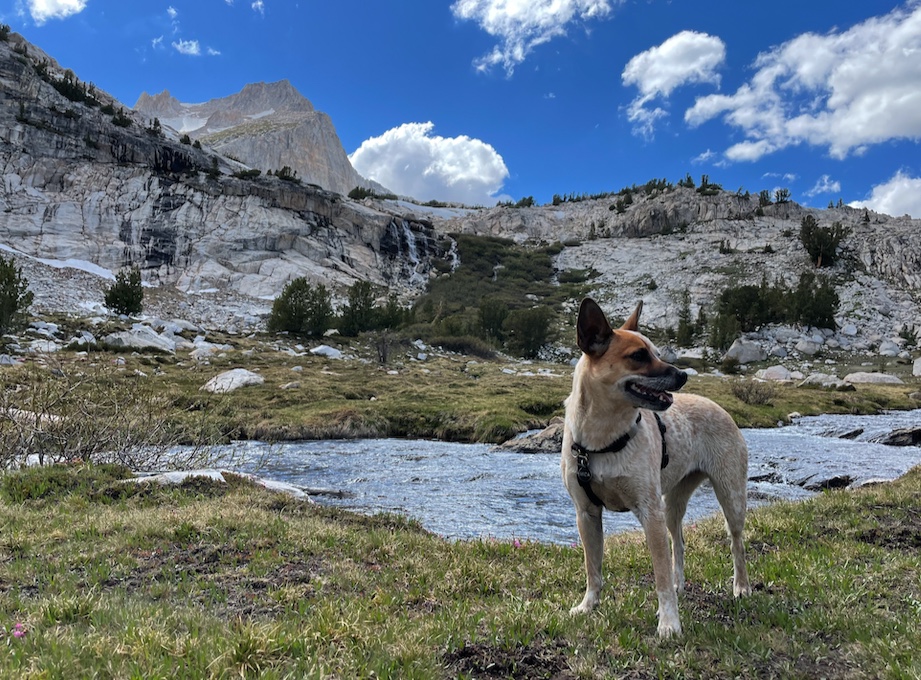 Just a minute from the parking lot, I saw a big coyote and I chased it!! I dropped the chase when I heard a scream from my human companion. This is the second coyote I've seen at Saddlebag this season, so other dingos beware!